Ultimate Guide to Retirement in North Florida and Amelia Island, FL
Located just off the coast of northeast Florida, Amelia Island is a stunning coastal paradise with 13 miles of beautiful beaches, abundant native wildlife, and refreshing waters. As a part of the Sea Islands, it has long been a beloved destination for visitors and residents alike. The Southern charm, canopy covered lanes, and long beaches are a draw for many looking to retire away from the hustle and bustle of the big cities. With only 36,000 residents who call Amelia Island home, it holds a close-knit island lifestyle that is perfect for retirees.
Intertwined with history, Amelia Island was named for Princess Amelia, daughter of George II of Great Britain. Throughout the history the island has changed hands between colonial powers a number of times. It is claimed that eight flags have flown over Amelia Island since its founding: French, Spanish, British, Floridian/Patriot, Green Cross, Mexican, Confederate, and the United States. Amelia Island was founded in 1821 when the proclamation of the Adams-Onis Treaty officially transferred to the United States both East Florida and what remained of Spanish claims in West Florida.
If you're considering retiring in Amelia Island, there's plenty of history, mystique, and coastal sunshine to fill your days. There's a lot you'll want to know about this beautiful island, so use this comprehensive guide to get you started!

Tax Benefits
Florida tax benefits for residents, seniors, and retirees is one of the many reasons Amelia Island is a popular retirement destination. In fact, when it comes to tax bases and the cost of living, Florida is one of the best states to retire in. Here are a few reasons why:
Zero Social Security Tax
Florida has no state income tax, which means Social Security retirement benefits, pension income and income from an IRA or a 401(k) are all untaxed. In addition, Florida has no estate or inheritance tax and property and sales tax rates are close to national marks.
Zero Property and Vehicle Taxes
At a 0.89% average effective property tax rate, property taxes in Florida rank below the national average, which currently stands at 1.1%.
For those looking to retire on Amelia Island, choosing a retirement community is an excellent option where residents pay zero property tax altogether. The top-rated retirement community in the area is Osprey Village, with available cottage homes and villa apartments.
The information above should function as a starting point for your tax research but not be substituted for direct advice from a tax professional.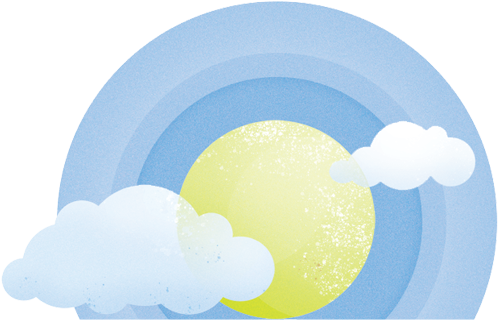 Weather
A beautiful coastal climate is one of the many reasons people enjoy retiring on Amelia Island. On average, temperatures range from 44°F to 63°F in January (the coldest month) and from 74°F to 90°F in July (the warmest month). Snowfall is rare in this area, receiving under an inch of snow per year compared to a US average of 28 inches per year. What winters may lack in snow is made up for in rainfall. There are 118 rainfall days per year and on average, the city receives 39 inches of rainfall per year, which is higher than the 2019 US average of 34.7 inches. The humidity average throughout the year is 72%.
People considering a move to Amelia Island are curious about hurricanes and the island's infrastructure. Residents experience an average amount of storms throughout the year, and typically not as intense as many imagine. Hurricane season runs from June through November, with the majority of storms occurring in August and September. Amelia Island has remained outside of the majority of hurricanes that hit the Florida Coast due to it's northeastern proximity. There have only been three hurricane strength storms to pass near Amelia Island in the last 155 years. Local city officials and news outlets notify residents well in advance of major storm activity, and provide detailed instructions of action that needs to be taken.
Health & Wellness
When relocating to a new area, familiarizing yourself with local healthcare options is an important task. One of the most appealing features on Amelia Island, Florida is the top-rated healthcare services available to all residents.
The area's premier healthcare systems are Baptist Health and Southeast Georgia Health System. Their convenient locations and comprehensive operating hours offer a peace of mind for the city's residents.
Healthcare Systems / Hospitals
Baptist Health
Headquartered in Jacksonville, Florida, Baptist Health is a not-for-profit organization owned by the community. They are guided by a volunteer board of more than 85 engaged community leaders. The healthcare system was founded in 1955 with the mission to improve lives within the community, by providing excellent care for people whose lives have been interrupted by illness or injury, and by promoting health and wellness.
Baptist Medical Center Nassau
This community hospital is highly advanced, extremely well-equipped and provides a full spectrum of in- and outpatient services. The hospital also has 24-hour emergency care available to those in coastal communities in Northeast Florida and Southeast Georgia.
Southeast Georgia Health System
Southeast Georgia Health System is a not-for-profit healthcare system that has served residents and visitors to the Golden Isles since 1888. Headquartered in the historic port city of Brunswick, the Health System's mission is to provide safe, quality, accessible, and cost-effective care to meet the health needs of the people and communities it serves.
Southeast Georgia Health System – Camden Campus
Each year since 2013, Georgia Trend Magazine has named the Camden Campus of the Southeast Georgia Health system one of their Top Small Hospitals. The Camden Campus is anchored by a 40-bed, acute care hospital and provides a variety of services including a 24-hour Emergency Care Center.
Fitness Centers and Nutritionists
Keeping active is one of the best ways to maintain health and wellness. While it's easy to find a nearby gym through a quick Google search, there's no guarantee that the first one you find will meet your needs. To aid in your search, we recommend using this tool to find age-friendly fitness locations on Amelia Island.
Senior Living Communities
Retirement communities are an excellent choice for seniors living on Amelia Island. Eliminate the burdens of home maintenance while indulging in culinary programs, unique social events, activities, daily wellness programs and access to industry best care services. The top-rated community in this area is Osprey Village, which offers 55+ active adult living, independent living, assisted living, memory care, and senior rehabilitation. In addition to their on-site amenities, Osprey Village is located on the Amelia Island Plantation and Members receive exclusive access to the prestigious Amelia Island Club as a part of their community Membership. For those who are looking for a coastal Florida retirement community, Osprey Village is a 5-minute walk or 1-minute drive (by golf cart or car) to Burney Park Atlantic Ocean beach access.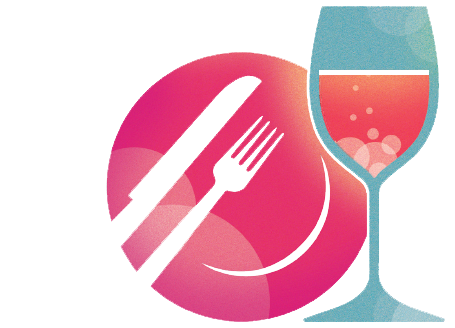 Food & Drink
A melting pot of unique fare and libations, Amelia Island offers a wide range of options for residents. From authentic southern cuisine and seafood to pizzerias and local burger joints, there's a lot to choose from. Here are the top-rated restaurants and drinks in Amelia Island:
Top-Rated Restaurants on Amelia Island:
Timoti's Seafood
21 N 3rd St, Fernandina Beach, FL 32034
The Timoti's family endeavors to deliver simple, flavorful meals made with wild-caught seafood and fresh ingredients. Their commitment to quality honors the integrity of the fishermen who built this community. Whether you're in the mood for a basket of fried shrimp and hush puppies, or a fresh poke bowl, we've got your taste buds covered at Timoti's. Their seafood is wild caught and ready to enjoy!
view menu
Wicked BAO
232 North 2nd Street, Fernandina Beach, FL 32034
Wicked BAO brings Asian Street Food to downtown Fernandina Beach. Delicious food, good friends, and amazing community are the aspirations of Wicked BAO. Their menu is filled with complex ingredients creating unique bao buns, small plates, noodle and rice dishes.
view menu
The Patio Place
416 Ash Street, Fernandina Beach, FL 32034
Stop in for brunch at The Patio Place and you won't regret it! Owner Amy Petroy has a clear vision for this restaurant – good, fresh food, a place where everyone is welcome, and a business that gives back to our community. The must-try on their menu is the crepes (both sweet and savory) and of course, their bloody mary / mimosa bar!
view menu
Townie's Pizza
819 T.J. Courson Rd, Fernandina Beach, FL 32034
This beachy pizza shack is serving up some of the best pies around. Each of their meals is prepared fresh to order and uses freshly sourced ingredients. They don't even own a freezer! Their pizza will take you back to the neighborhood pizza shops of NYC. Their Italian street food specialties are made using the owners own true Italian family recipes.
view menu
Salt
4750 Amelia Island Parkway, Amelia Island, Florida 32034
Located inside of the prestigious Ritz-Carlton, Amelia Island, Salt is named for one of the sea's most valuable resources. This fine dining restaurant uses more than 40 salts from around the world to add depth and flavor to coastal-inspired cuisine. Recognized with a AAA Five Diamond award, Salt also offers an exclusive Dine with the Chef experience inviting guests to observe the action in the kitchen. In addition to their regular menu, they cater to Vegetarian and Vegan diets.
view menu
Top-Rated Drinks on Amelia Island:
Green Turtle Tavern
14 S 3rd St, Fernandina Beach, FL 32034
Located in the Historic District, The Green Turtle Tavern is Amelia Island's funkiest and friendliest bar. This hidden gem offers great hand-crafted cocktails using fresh local fruit and ingredients from their garden. Live music on the front porch, mojito's, frozen strawberry margaritas, eclectic beers and a great bourbon selection! Pull up a bar stool and post up alongside shrimp boat captains, tycoons, authors, hippies, pirates, chefs, and the occasional celebrity. This is where the locals hang out.
visit website
Falcon's Nest at The Omni Amelia Island Resort
36 Amelia Village Cir, Fernandina Beach, FL 32034
Nestled amongst the majestic live oaks at Omni Amelia Island Resort and adjacent to The Spa and Heron's Cove Adventure Golf, this family-friendly restaurant and nightspot serves as a celebration of civil and military aviation. With 7,000 square feet of fascinating aviation memorabilia, HDTV's, NFL Sunday Ticket, dining and lounge seating, Falcon's Nest is the perfect place to "fly by" for one of their infamous hamburgers or for the best daily happy hour in town (4pm-7pm). Falcon's Nest serves vegetarian options and is open to the public and resort guests.
visit website
The Palace Saloon
117 Centre St, Fernandina Beach, FL 32034
Located in the Historic District, The Palace Saloon is Florida's oldest bar. Originally constructed as a haberdashery in 1878, Louis G. Hirth bought the Prescott building in 1903 and replaced shoes with booze and named it the Palace Saloon. Hirth called upon his old friend Adolphus Bush, founder of Anheuser-Busch to assist him with the design of the elegant Bar, and Busch reportedly traveled from St. Louis to oversee the installation of the now famous fixture. The Palace has had to adapt to earn its title of "Florida's oldest" continuously operated drinking establishment. According to local lore, it was the last bar in Florida to close on the eve of Prohibition.
visit website
The Salty Pelican
12 N Front St, Fernandina Beach, FL 32034
Overlooking the Amelia River is a laid back bar and grill created by partners Al Waldis and T.J. Pelletier in 2012. The idea of the Salty Pelican Bar & Grill started over some cold ones during Happy Hour one summer afternoon. Owners Al Waldis and T.J. Pelletier set out on a mission to create an experience that encompasses an exciting location, great food, and a fun atmosphere.
visit website
Sliders Seaside Grill
1998 S Fletcher Ave, Fernandina Beach, FL 32034
Sliders is your quintessential beach bar, just steps from the beach it is Fernandina Beach's only oceanfront tiki bar and dining area. Their playground and sandbox are a big crowd pleaser for families with little ones, giving mom and dad time to enjoy their meal. Their Tiki Bar boasts views that will take your breath away and it regularly features talented local area musicians.
visit website
Shopping
If you're looking for a place to shop on Amelia Island, you'll find a multitude of local boutiques and niche stores! The island shopping scene supports local vendors and artisans who live in the area, you won't find any big box or commercial stores. However, if you're looking for that big store feel, there's some close by for your shopping pleasure!
Palmetto Walk Shopping Village
4828 First Coast Highway, Amelia Island, FL 32034
Located in the southern part of Amelia Island close to the Amelia Island Plantation, Palmetto Walk Shopping Village consists of unique, privately owned retail shops. The owners of Palmetto Walk pride themselves with preserving the natural setting of the property. You'll enjoy wandering through the grand oaks to the various boutiques. Shops in Palmetto Walk include Heron's Swim & Sport, Lash'em N Leavem, The Plantation Shop, and the Amelia Island Wine Company.
The Shops at Omni Amelia Island
6800 1st Coast Hwy, Fernandina Beach, FL 32034
Set in an "Old Florida" style village, The Shops at Omni Amelia Island featured a wide selection of one-of-a-kind boutiques, restaurants, and souvenir stores for your shopping pleasure. The Shops at Amelia Island include Amelia Signature Shop, Chico's, Harrison's Mercantile, Marché Burette, The Queen Bee, and The Plantation Artists' Guild and Gallery.
Amelia Island Historic District Shopping
Historic Downtown Fernandina Beach
Downtown is full of eclectic and independent shops that stretch from the harbor-front to down and around Centre Street. Shops include Christmas Shop on the River, Amelia Surf Company, The Salty Local, Amelia Linen & Wood, Colie's Clothing and Gifts, lori+lulu, and Out of Hands.
Sports
While there aren't any professional sports teams in the area, those who live on Amelia Island are fans of Georgia and Florida Sports. They support collegiate teams like the Georgia Bulldogs, Georgia Tech Yellow Jackets, Georgia Southern Eagles, Florida Gators and Florida State Seminoles. In addition to collegiate teams, residents are typically fans of Florida and Georgia-based professional teams including the Atlanta Braves (MLB), Orlando Magic (NBA), Atlanta Hawks (NBA), Jacksonville Jaguars (NFL), Atlanta Falcons (NFL), Orlando City SC (MLS), and Atlanta United (MLS).
Amelia Island Golf Courses
Golf is also very popular on Amelia Island due to the steady weather conditions throughout the year. The Professional Golfers Association of America (PGA) is headquartered in Palm Beach Gardens, and The PGA Tour is headquartered in Ponte Vedra, while the LPGA is headquartered in Daytona Beach. These governing bodies of golf combined with excellent weather make Florida a prime location for some of the nation's top golf courses.
On Amelia Island, golf is plentiful with a variety of world-class courses to play a round or 2 of golf. LINKS Magazine named Amelia Island one of the "Top 25 Golf Islands in the World." The Top Golf Courses on Amelia Island include:
Omni Amelia Island Plantation
39 Beach Lagoon Rd., Fernandina Beach, Florida 32034
Named a "Top 121 Golf Resort in the World" by Condé Nast Traveler, the resort is home to a Pete Dye-designed championship golf course and provides guests with access to the exclusive member's golf course designed by Tom Fazio. In addition, they offer a golf pro shop, private instruction, equipment rentals and an extensive collection of golf accessories and sportswear. The Plantation courses feature 46 championship holes.
Little Sandy

Opened in Fall 2021, Little Sandy features 10 holes nestled around Red Maple Lake, ranging from 70 to 125 yards. Playing through a picturesque lowland oak marsh habitat, Omni Amelia Island Resort's new short course will provide a traditional, yet fun-focused golf experience for all ages and abilities.

Oak Marsh

The Oak Marsh Golf Course is one of the truly classic Pete Dye-designed golf courses in the world. At par 72, this 6,500-yard course has 14 holes with water hazards and numerous bulk-headed greens. The course was built in 1972 shortly after the completion of the Harbour Town Golf Links at Hilton Head Island, South Carolina, is noted for its tight fairways and small greens, meandering along serpentine salt marsh creeks and through the moss draped heritage oaks for which Amelia Island is famous.

Long Point

Completed in 1987, Tom Fazio's award-winning design challenges golfers with natural hazards, tight fairways and elevated greens. Long Point is a par 72 course with a back-tee yardage of 6,775 yards. It has been acclaimed as one of the "Top 50 Courses in Florida" by Golfweek and one of the "Best Places to Play" by Golf Digest.
Golf Club of Amelia Island
4700 Amelia Island Parkway Amelia Island, Florida 32034
Designed by PGA Tour veteran Mark McCumber and legendary golfer Gene Littler in 1987, this award-winning 18-hole, par 72 course has been recognized worldwide as one of the "Top Golf Resorts" by Condé Nast Traveler and as one of the "Best Places to Play" by Golf Digest.
Amelia River
4477 Buccaneer Trail, Fernandina Beach, FL 32034
Known for its incredibly smooth TifEagle greens, manicured fairways and challenging pin positions, Amelia River is one of the most prestigious courses in all of North Florida. Sculpted around a forest of live Oaks, Sabal Palms, Pines and Wax Myrtles, this Tom Jackson designed track plays to 6,808 yards from the back tees, Amelia River Golf Club offers a challenge to all skill levels. Whether a true beginner or a single digit handicapper, our par 72 course is a challenge for golfers of all skill levels.
Fernandina Beach Golf Club
2800 Bill Melton Road, Fernandina Beach, FL 32034
Twenty-seven holes of golf and proximity to Jacksonville and the beach make Fernandina Beach Golf Club one of the most popular municipal golf facilities in the country. The sub-tropical climate and warm Florida sun make our impeccable greens that much more enjoyable and enticing. Our generous fairways and native foliage decorate the smooth green of each course and relax your senses. Each course measures well over 3,000 yards from the championship tees and presents a one-of-a-kind challenge.
PGA Tour Courses
Those who enjoy golf visit other courses within 1-3 hours driving distance of Amelia Island for official PGA Tour events and courses including:
Sea Island Golf Club
1 Hour from Amelia Island
100 Retreat Ave, St Simons Island, GA 31522
Located on the exclusive Sea Island community of the Golden Isles, the Sea Island Golf Club is rated #4 of the Best Golf Resorts in the United States. The club offers three exceptional 18-hole championship courses (Seaside, Plantation, and Retreat). Each year, Professional Golfer, Davis Love III hosts The RSM Classic.
Tournament Players Club at Sawgrass
1 Hour from Amelia Island
110 Championship Way, Ponte Vedra Beach, FL 32082
Located in Ponte Vedra Beach, Florida, the Tournament Players Club at Sawgrass (TPC at Sawgrass) is currently the headquarters for the PGA Tour.
It is unique as it was the flagship location of several Tournament Players Clubs (TPC) to be built around the world. TPC at Sawgrass currently hosts THE PLAYERS Championship, an annual golf tournament held in March on the PGA Tour. The Players Championship currently offers the highest prize fund of any tournament in golf, with a purse of $15 million. Designed in 1980 by noted golf course architects Pete and Alice Dye, The Stadium Course is known as one of the most difficult golf courses in the world. The course is known for its signature 17th hole, a par-3, 137-yard (125 m) 17th, known as the "Island Green", one of golf's most recognizable and difficult holes.
Harbour Town Golf Links
2 Hours, 30 Minutes from Amelia Island
11 Lighthouse Ln, Hilton Head Island, SC, 29928
Located on Hilton Head Island, South Carolina, Harbour Town Golf Links at The Sea Pines Resort is South Carolina's only PGA Tour event. The course is one of the crowning achievements of famed designer Pete Dye and design consultant Jack Nicklaus. As a favorite of Tour Golfers, the course places a premium on finesse with a collection of par threes, ranked among the world's finest. It is also home to a par four 18th hole that is one of the most recognizable holes in all of golf.
Arnold Palmer's Bay Hill Club & Lodge
3 Hours from Amelia Island
9000 Bay Hill Blvd, Orlando, FL 32819
Located southwest of Orlando, Bay Hill is a private golf club and hotel owned by renowned golfer Arnold Palmer from 1974 until his passing in 2016. It is currently owned by his daughter and son-in-law Amy & Roy Saunders. Bay Hill is currently home to The Arnold Palmer Invitational held annually in March of each year on The PGA Tour. The tournament is one of only five tournaments given "invitational" status by the PGA Tour and has a purse of over $9 million.
Parks & Recreation
Amelia Island is accentuated by impressive parks, recreation facilities, and beaches in the area for residents and tourists alike to enjoy. The natural splendor of the island permeates its beaches, hiking trails, historic markers, parks, and more!
Here are a few of the top beaches, parks, and recreation facilities on Amelia Island:
Egans Creek Greenway
A protected area of over 300 acres that runs north to south along Egans Creek, the Greenway was opened for public use in the summer of 2000 as an undeveloped park for passive recreational use. Its grass-covered roads serve as a network of trails that are suitable for walking and bicycling! Local wildlife, such as alligators, snakes, bobcats, and many birds, may be enjoyed from a distance.
Fort Clinch State Park
2601 Atlantic Ave, Fernandina Beach, FL 32034
A row of cannons staring across the St. Mary's River into Georgia are silent testimony to the strategic importance of Fort Clinch during the Civil War. Visitors can explore the fort's many rooms, galleries and grounds, and learn about the life of a Union soldier. The historic fort is only one aspect of this diverse 1,400-acre park. Maritime hammocks with massive arching live oaks provide a striking backdrop for hiking and biking on the park's many trails. The park is known for its gopher tortoises, painted buntings and other species of wildlife. Camping, fishing, shelling and shark-tooth hunting are popular activities.
Central Park Tennis Courts
1200 Atlantic Ave, Fernandina Beach, FL 32034
The City of Fernandina Beach provides four hard surface lighted (until 10pm) tennis courts and 6 pickleball courts for the public at Central Park, on the corner of South 13th Street and Atlantic Avenue. Gates to each set of tennis courts are locked. To purchase a gate key ($20), please visit the Atlantic Recreation Center.
Beach Access on Amelia Island and Fernandina Beach
Along State Road A1A, there are 40 public beach access points. Each access point varies in amenities and parking areas. Beach parking is free on Amelia Island at both city and county beachfront parking lots. For details and a full list of access points, visit the City of Fernandina Beach's website here. On-beach parking is only available to local Nassau County residents at Peters Point, American Beach and Scott Road (4-wheel-drive vehicle required). As noted above, non-residents must get a special permit in advance.
Amelia Island Parks with Public Beach Access
Main Beach Park 32 N Fletcher Ave, Fernandina Beach, FL 32034 This is the most popular beach park on the island for families. Amenities include a shaded playground, two pavilions, six picnic shelters, a wooden boardwalk, Mobi-Mat for ADA accessibility to the beach, open green space, outdoor showers, and restrooms. Parking is available in two separate parking lots.
North Beach Park 1230 N Fletcher Ave, Fernandina Beach, FL 32034 This park has limited parking available so be sure to arrive early. On-site amenities include two pavilions, picnic tables, and a wooden boardwalk.
Seaside Park 2002 South Fletcher Ave, Fernandina Beach, FL 32034 This access allows on-beach parking (4 wheel drive vehicles are highly recommended) and has limited gravel lot parking. On-site amenities include three pavilions, picnic tables, a wooden boardwalk, outdoor showers, and restrooms.
Other parks with public beach access include: Burney Park (95570 Burney Blvd), and Peter's Point Park (4600 Peters Point Rd).
Arts & Entertainment
Music Venues
The sounds of music create a vibrant coastal lifestyle; most spots on Amelia Island are small, local, and laid back! Some of the top locations to enjoy local performers are:
Green Turtle Tavern
14 S 3rd St, Fernandina Beach, FL 32034
Located in the Historic District, The Green Turtle Tavern is Amelia Island's funkiest and friendliest bar. This hidden gem offers great hand-crafted cocktails using fresh local fruit and ingredients from their garden. Live music on the front porch, mojito's, frozen strawberry margaritas, eclectic beers and a great bourbon selection! Pull up a bar stool and post up alongside shrimp boat captains, tycoons, authors, hippies, pirates, chefs, and the occasional celebrity. This is where the locals hang out.
The Palace Saloon
117 Centre St, Fernandina Beach, FL 32034
Located in the Historic District, The Palace Saloon is Florida's oldest bar. According to local lore, it was the last bar in Florida to close on the eve of Prohibition. You will regularly find live music, dancing, and events happening at The Palace.
Sliders Seaside Grill
1998 S Fletcher Ave, Fernandina Beach, FL 32034
Sliders is your quintessential beach bar, just steps from the beach it is Fernandina Beach's only oceanfront tiki bar and dining area. As one of the best oceanfront options in the area, residents and visitors alike enjoy stopping by to grab a drink and check out music from talented local area performers.
Places To Go & Museums
Amelia Island's long settlement under eight flags means that it is full of history waiting to be discovered. There are museums for all interests with new exhibits consistently rotating in for residents and visitors to enjoy! Favorite local museums frequented by residents and visitors alike include:
Transportation
Highways
The main highway through Northeastern Florida is Interstate 95 (1-95). I-95 connects travelers up and down the east coast from Northern Maine to Southern Florida. State Road 200 and Florida State Road A1A are the only ways to access the island by vehicle.
Public Transport
The public transit system in the Amelia Island area is known as the Island Hopper. The local bus routes make frequent stops to connect a variety of different towns. The bus system provides options for those who want to use shuttles, express bus rides, or need connecting routes. The Island Hopper buses all have wheelchair lifts or ramps for access by persons with disabilities. The fare for public riders is $1.00 each.
Airport
The flexibility in airport options makes it easy to host friends and family or to head out on vacation. Located in the center of Amelia Island is The Fernandina Beach Municipal Airport (FHB). The airport offers no commercial flights but welcomes private aviation. For commercial flights, residents and visitors use Jacksonville International Airport (JAX). JAX is a recently renovated airport that is uniquely cool, clean and sensibly laid out, making it a breeze to travel! It is consistently ranked among the top medium-sized airports for customer satisfaction and customer service. The airport handles around 7 million passengers annually on over 10 airlines with approximately 30 non-stop destinations in the United States. Top destinations from JAX include larger regional hubs like Altanta, Georgia; Charlotte, North Carolina; Dallas/Fort Worth, Texas; Baltimore, Maryland; Nashville, Tennessee and more.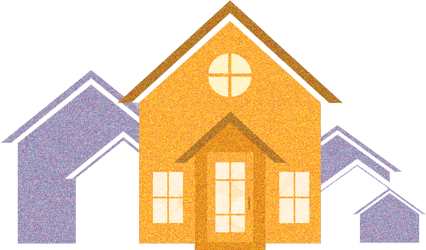 Retirement Neighborhoods
According to Realtor.com, the median listing home price on Amelia Island is $459k, while the median sold home price is $380k. Median listing home prices are $239 per square foot.
As you're researching neighborhoods on Amelia Island, you'll find many attractive areas and neighborhoods. Whether your decision is based primarily on location, square footage, or an amenities list, housing on Amelia Island has much to offer. Here are a few neighborhoods you'll find yourself seeing over and over again:
Amelia Island Plantation Resort
This luxury community is the most exclusive real estate on the island. The 1,350 acres encompasses the Omni Amelia Island luxury hotel, private homes and condominiums, restaurants, 2 golf courses, Osprey Village retirement community and dozens of Har-Tru clay tennis courts. To learn more about the Amelia Island Plantation Resort, click here.
Amelia Park
Perhaps the most convenient neighborhood on Amelia Island, it has everything that you could want. It's located in the heart of the island and convenient to both downtown and the pristine beaches.
Azalea Point
Constructed in 2001, Azalea Point continues to thrive today. Shaded by century old Spanish oak trees, the area is an elegant and upscale choice for families. It is located close to several K-12 schools, and is the perfect place for a growing family.
Ocean Village
The gated community of Ocean Village is the kind of relaxation that people dream of living when they move to Amelia Island. It's located close to the Amelia Island Plantation with beautiful beach views, tennis and golf courses nearby. With so many amenities, you might expect it to be busy, but this subdivision feels separated from the rat race of the rest of the world.
Among the natural beauty of Amelia Island, this close-knit community offers unique history, culture, beaches, golf, and more. These features make Amelia Island a great place for anyone to enjoy their retirement.