Fernandina Beach's Premier Assisted Living Community
At Osprey Village of Amelia Island
When you become a Member of Assisted Living at Osprey Village, you aren't just signing up for assistance with day-to-day tasks—you are giving yourself the opportunity to live a higher quality of life. The combination of industry-leading care and a luxurious community lifestyle is what makes Osprey Village stand out as the best Assisted Living community on Amelia Island and Fernandina Beach, Florida.
We invite you to explore our website and learn what luxury Assisted Living at Osprey Village has to offer. If you have any questions or would like to learn more, give us a call to speak with a lifestyle advisor or schedule a community tour online.
Gallery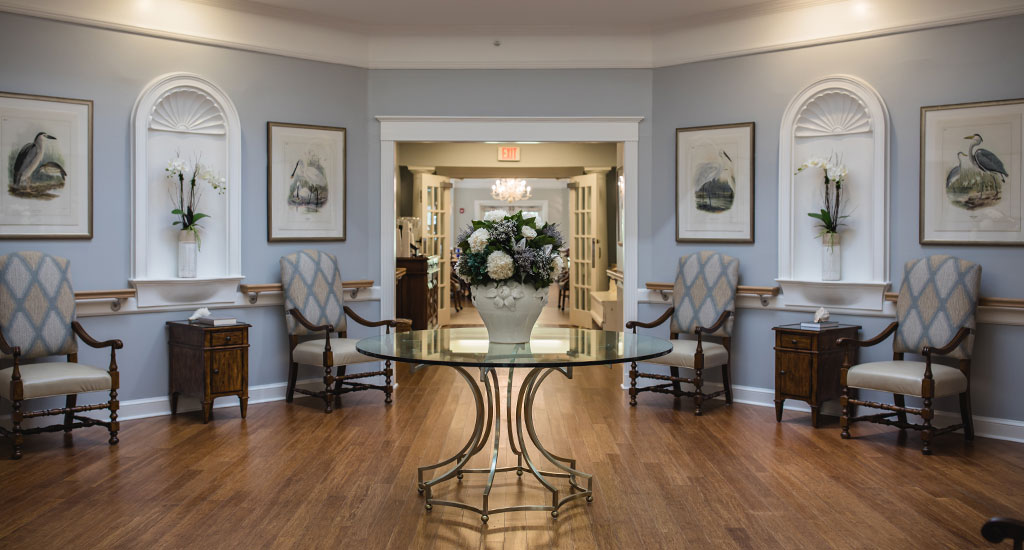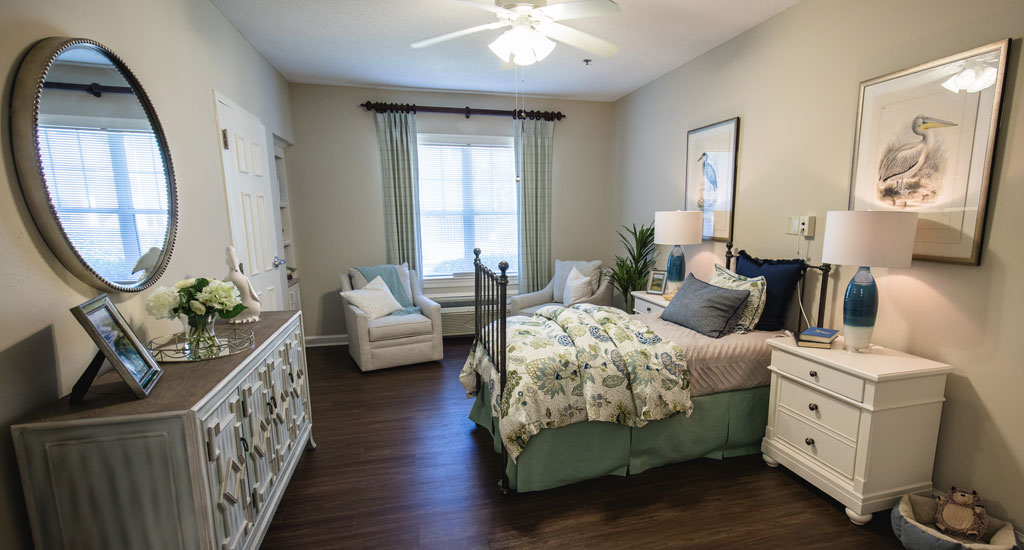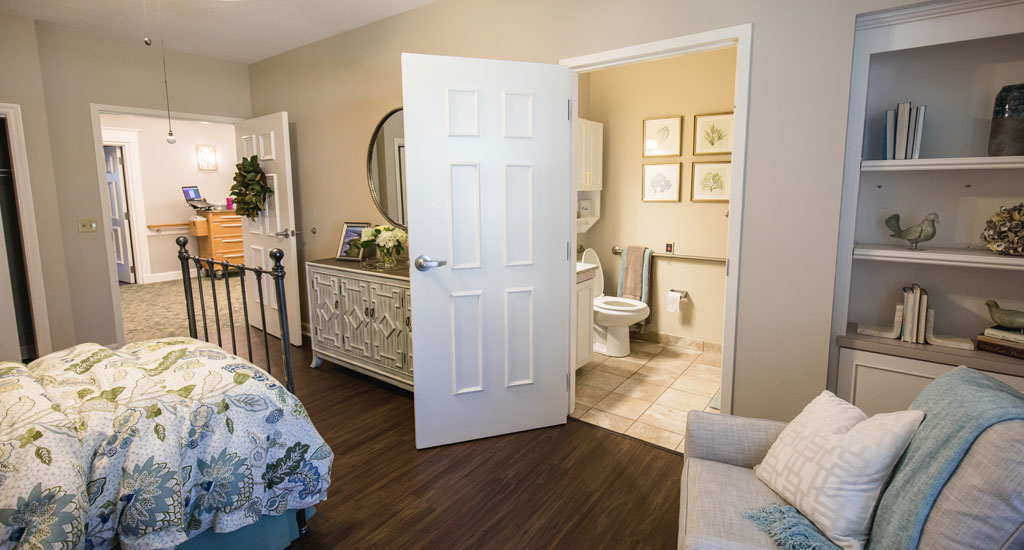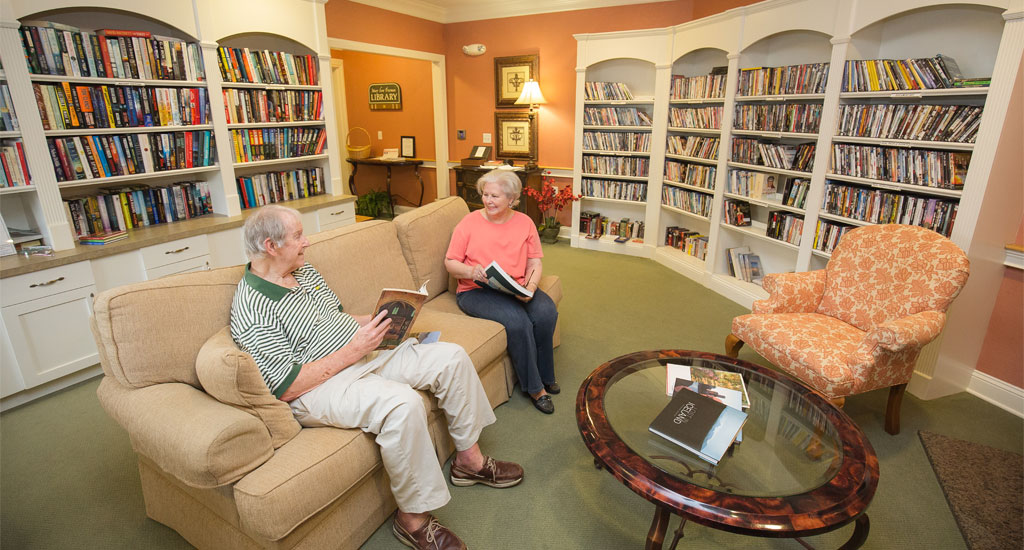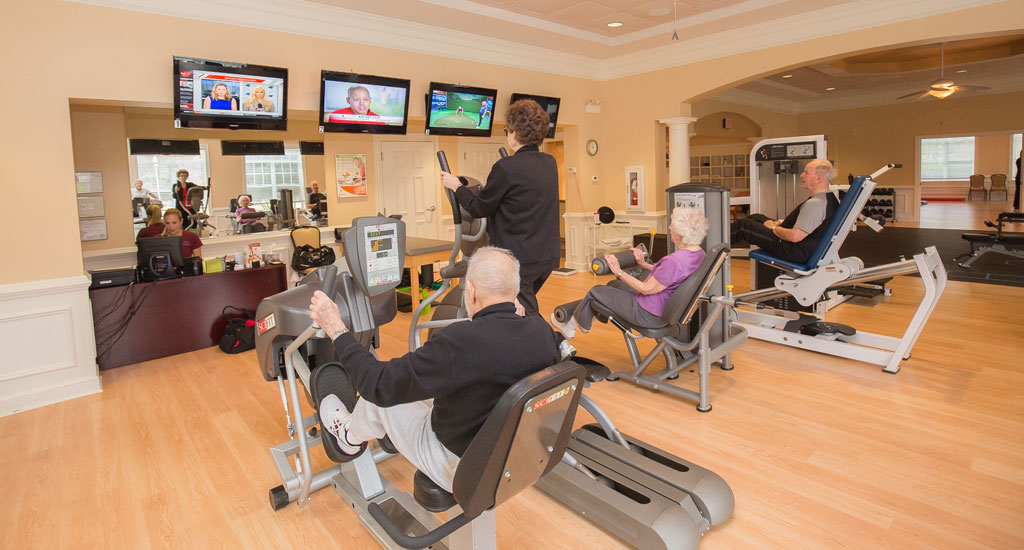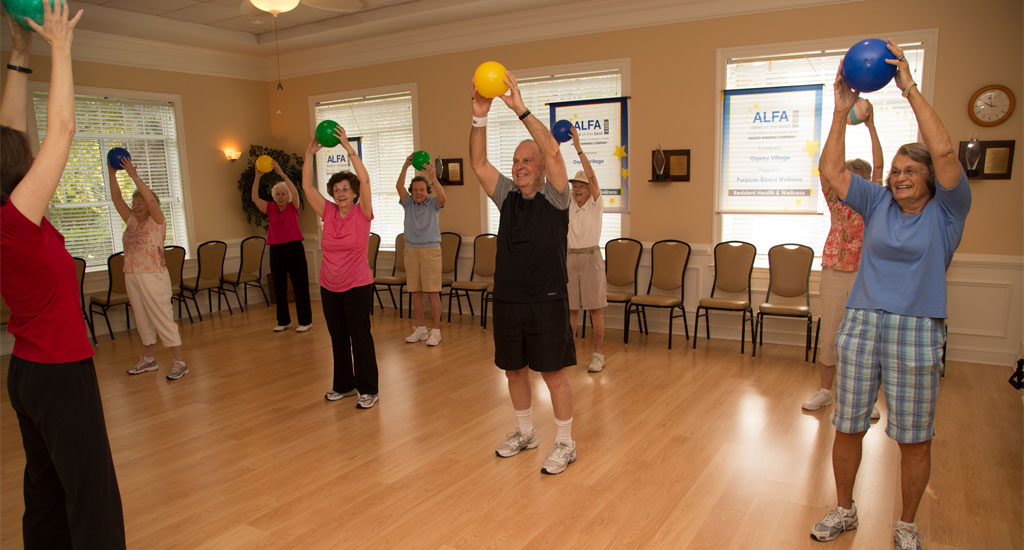 View Full Gallery
Assisted Living Services and Amenities
Osprey Village offers additional services and amenities such as:
Providing personalized care in a luxury apartment home
Developing a curated social and dining lifestyle that encourages families to visit often
Offering an all-inclusive, transparent pricing model that's easy to understand and allows our families to plan long-term
Housing a continuum of care services under one roof so future moves can be avoided
Medication management
Wellness classes and programs
Personal transportation
24-hour emergency call system
Professional hair care salon
In short, not only do we have multiple levels of care, we have multiple levels fun. Amelia Island, we are glad to be your choice for Assisted Living.
All-Inclusive Assisted Living Monthly Pricing
No hidden fees; No surprise charges.
We believe that you shouldn't have to worry about various "levels of care" or "points" like many communities charge. With Level of Care Pricing, your rate could increase at any moment as a result of increased care. The most challenging part of this type of pricing model for a consumer is that your monthly fees could change without any notice which makes it difficult to budget adequately. For that reason, we believe that understanding your bill should be the least of your worries.
This means that you will pay one monthly rate for all your care while in our Assisted Living program.
Yes, that includes medication management, Personal transportation, 24-hour emergency call system and more.
Care Services Floor Plans
Person-Centered Care
At Osprey Village, we are committed to providing our residents with the time and attention they deserve. Our Assisted Living program is person-centered, which means each and every Member of Assisted Living gets a personalized care plan tailored to their needs. Some of our Members require regular assistance with everything from dressing to eating to bathing. Other Members only need help from time to time with specific tasks. No matter what a Member's needs are, our caregivers work with them to develop a customized plan that minimizes the stresses of daily life and maximizes their quality of life.
One of the most cherished aspects of our Assisted Living community is the relationship Members develop with their caregivers. Members of Assisted Living take comfort in seeing the same caregivers every day and night, which gives them an added level of familiarity. In addition to providing the highest quality care, our nurturing and knowledgeable staff of caregivers are there to enhance our Members' experiences and make sure they are happy and content.
Luxury Lifestyle
People move into Osprey Village for all sorts of reasons, but when asked, many of our Members bring up the luxury lifestyle our community has to offer. Our Assisted Living facilities are spacious, elegant and luxurious, and our social and wellness programs are second to none. Perhaps most importantly, our Members enjoy an Assisted Living program that focuses on promoting independence and improving quality of life. Just because someone needs more help in their daily life does not mean their lifestyle has to suffer. Moving into our Assisted Living community gives Members the chance to live in luxury without having to worry about day-to-day needs holding them back.
Becoming a Member of Osprey Village means access to an award-winning wellness program. Members of our community enjoy a high-end wellness center where they can participate in daily classes or take part in their own workout program. They also enjoy access to a never-ending calendar of daily social events. Social programming at Osprey Village is open to every Member of our community, whether they are in independent living, Assisted Living or one of our other care services, and it presents a great opportunity for Members to get to know one another. Below is a list of popular features our Members enjoy:
Group outings to nearby beaches
Live entertainment
Movie nights
Arts & crafts
Yoga, Line Dancing, and other fitness classes
Last but not least, we'd be remiss if we discussed the Osprey Village luxury lifestyle without bringing up our amazing restaurant-style fine dining. Our community employs an executive chef who curates a menu that is nutritious, delicious and adaptable to the dietary needs of our residents. Fine dining is just one more amenity we provide to help make our community feel like home.
Get Started
Are you interested in Assisted Living at Osprey Village? Would you like to learn more? Give us a call at 904-277-6546 to speak with a lifestyle advisor or schedule an appointment online. We hope to hear from you soon!
Assisted Living Facility #AL9197
Steve Rose, a relatable gentleman, is struggling with the decision to move into Assisted Living as many seniors do. The Quintessential Gentleman's Guide to Assisted Living is a quirky 4-part informational series where we walk alongside Mr. Rose to learn about his obstacles and successes in his journey.