Memory Care in Fernandina Beach, FL
Reflections at Osprey Village is Amelia Island's Top Choice for Alzheimer's and Dementia Care
Reflections is an industry leading person-centered approach to Memory Care. Focusing on social, wellness and mental engagement, we meet loved ones where they are.
Alzheimer's and dementia are incredibly challenging diseases that take a toll on everyone involved—the patient, their friends and their family. For the person with dementia, losing the ability to remember important names, events or locations can be crushing. For friends and family, caregiving for their loved one can take such a large amount of energy that it becomes mentally and physically draining.
At Reflections at Osprey Village, we can't control life's challenges, but we can help ease the burdens that result from Alzheimer's and dementia. Our Amelia Island memory care community is designed to slow the progression of the disease as well as help Members with Alzheimer's and dementia to life a happy, comfortable and dignified life.
National Team Member of the Alzheimer's Association
Osprey Village is a proud member of the Alzheimer's Association National Team. Each year we hold multiple events including the annual Walk to End Alzheimer's, to raise money & awareness to combat this terrible disease. We are not only focused on providing the best care for those afflicted by Alzheimer's, but on ending this terrible disease. If you want to participate or donate to the Alzheimer's Association, click this link to their official website for more information.
Gallery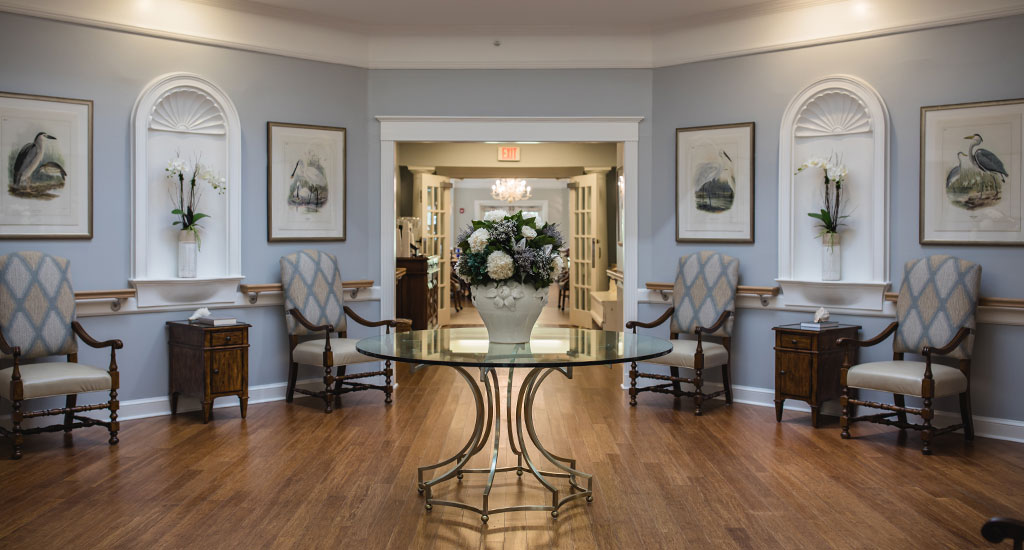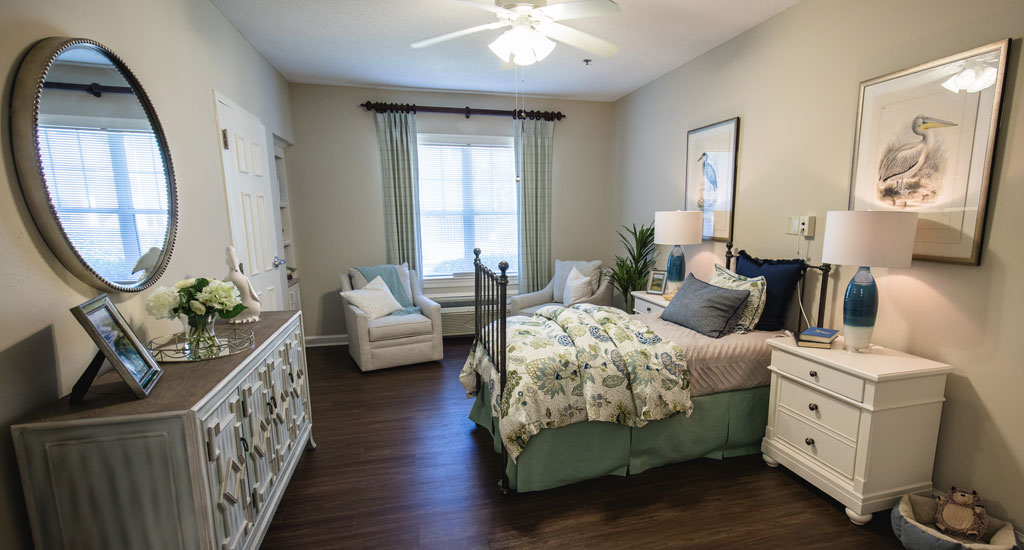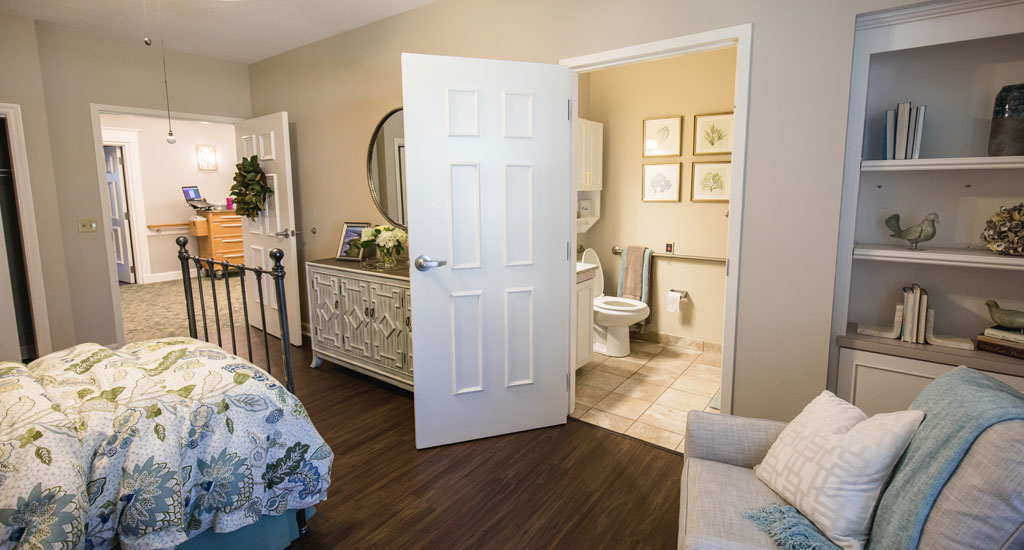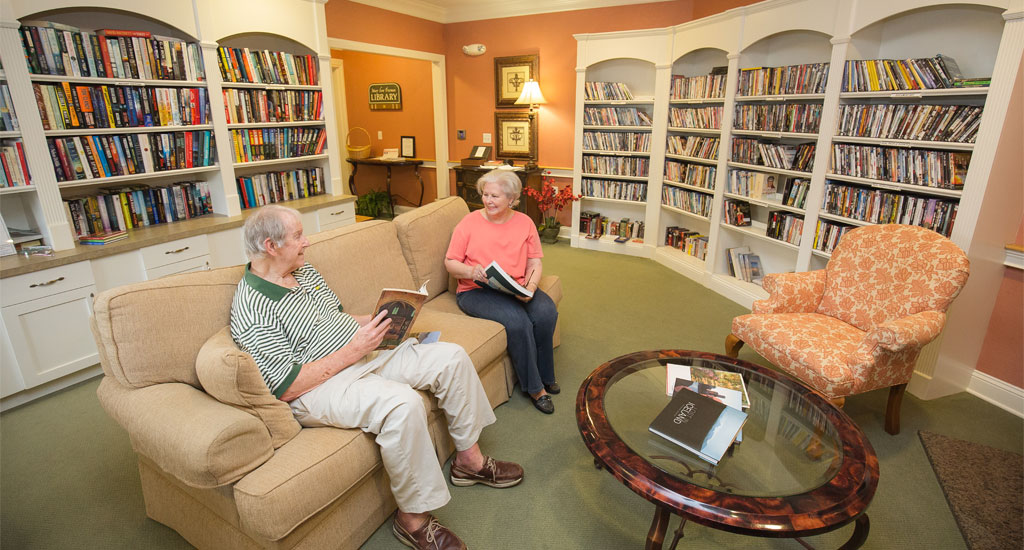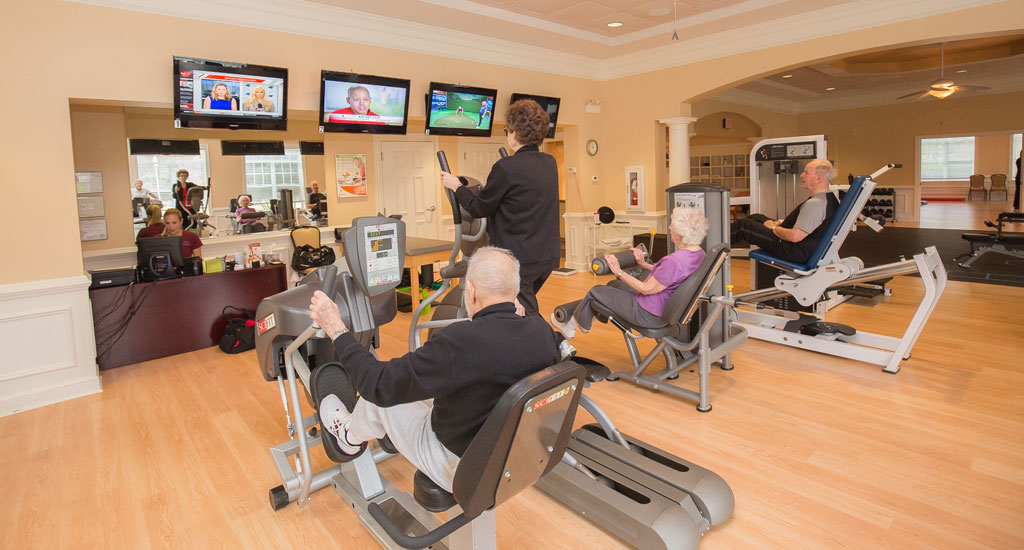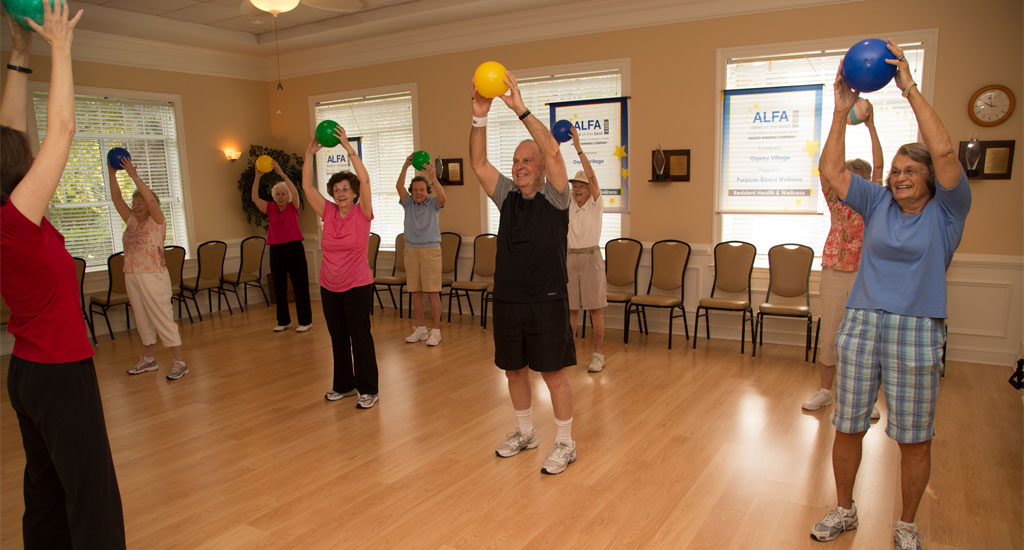 View Full Gallery
Specialized Dementia Training
It is important to have the necessary tools to provide for people with dementia. That is why our team members in Reflections are Certified Dementia Practitioners™. Dementia is one of the hardest diseases to effectively manage, and if you are not properly trained it's near impossible to provide great care.
Certification Topics:
Activities
Environment
Staff and Family Support
Diversity and Cultural Competence
Depression and repetitive behaviors
Spiritual Care and End of Life Issues
Paranoia, Hallucinations, Wanderings & Hoarding
Aggressive Behaviors, Catastrophic Reactions, Intimacy & Sexuality
Personal Care: Pain, Bathing, Dressing, Toileting, Nutrition, Falls & Sleep Disturbance
All-Inclusive Monthly Pricing
We believe that you shouldn't have to worry about various "levels of care" or "points" charges, which are popular at many Memory Care communities. Under this type of pricing model, your rate could increase at any moment, without any notice, just because you receive more care. Reflections at Osprey Village charges one all-inclusive monthly fee, which includes all of your care, no matter how much you need. That's because we want billing to be the least of your worries.
At our community, you pay one rate for all your care while in Memory Care.
Yes, that includes medication management, Personal transportation, 24-hour emergency call system and more.
Care Services Floor Plans
How Memory Care Works
When compared to non-specialized living options, staying at a dedicated Memory Care facility can be life-changing for patients with Alzheimer's and dementia. Residents of our program benefit from Memory Care facilities that are specially designed by Alzheimer's and dementia experts to ease maneuverability, maximize safety and reduce stress. This includes a brightly lit environment, spacious and straightforward floor plans and fully-secured facilities so that patients with symptoms of wandering are kept safe.
At Osprey Village, we have a team of dedicated caregivers who are specially trained and certified in Alzheimer's and dementia care. Our nurturing caregivers provide personalized care based on each Member's needs. Every Members has a unique set of needs, which is why we offer a variety of care plans to meet those needs. Some Members are in the advanced stages of the disease and require a lot of assistance with daily tasks. Other Members don't need as much day-to-day help but still benefit from the Alzheimer's specific care we provide. For every Member, one of the major benefits of staying at our Memory Care community is the ability to engage in daily mental stimulation exercises with our caregivers. The exercises we use are based around memory, reasoning and information processing, and they have been shown to slow or delay the onset of dementia symptoms and help keep patients mentally sharp.
Being around knowledgeable caregivers who provide expert support and companionship can go a long way in helping seniors with Alzheimer's and dementia to live a more fulfilling life.
Memory Care Services and Amenities
The following services and amenities are included in the Reflections at Osprey Village Memory Care program:
Personalized care in a luxury apartment home
Daily mental stimulation exercises involving memory, reasoning and information processing
A curated social and dining lifestyle that encourages families to visit often
An all-inclusive, transparent pricing model that's easy to understand and allows our families to plan long-term
Medication management
Wellness classes and programs
Daily social programming
Personal transportation
24-hour emergency call system
Professional hair care salon
Living With Alzheimer's and Dementia
A Blog Series
Understanding that your loved one may have a form of dementia can be a difficult and trying time. While there is no single test that can diagnose a person, it's vital to identify and become aware of the symptoms attributed to dementia. There are various cases of dementia and on average, Alzheimer's accounts for 60 to 80 percent of cases, while Vascular dementia (which occurs after a stroke) is the second most common form.
To learn more about dementia care, check out our blog series covering everything from Identifying Alzheimer's to Making a Successful Transition into Memory Care.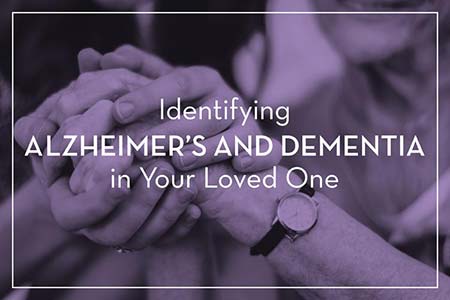 Get Started
Are you interested in Memory Care through Reflections at Osprey Village? Would you like to learn more? Give us a call at 904-277-6546 to speak with a lifestyle advisor or schedule an appointment. We hope to hear from you soon!