Luxury Retirement Near Jacksonville, FL
Escape the Crowds for an Island Retirement
Whether you've been researching communities for a while or you're just starting your search, you've come to the right place. At Osprey Village of Amelia Island, we offer a luxury senior living experience that is second to none.
Our community is home to several Members who lived in Jacksonville for years and then moved to Amelia Island for retirement. The reason why is pretty simple—they wanted to escape the hustle and bustle of the city! Members of Osprey Village love the relaxed island lifestyle and vibrant social environment. It is ideal for any senior who enjoys having fun but doesn't enjoy the traffic or noise of city living.
Residents of our retirement community enjoy our extensive list of amenities. From a full calendar of social events to our national award-winning wellness program, members find it easy to stay happy and healthy. As a resident of Osprey Village, you instantly become a member of The Amelia Island Club and Amelia Island Plantation. Never worry about chaotic city life again!
Never Move Again
Perhaps the greatest benefit of living at Osprey Village is that we offer the comfort of never having to move again. That's because we offer Independent Living, Assisted Living, Memory Care and Rehab all under one roof. If your needs ever change as you age, you will be taken care of at our community.
Gallery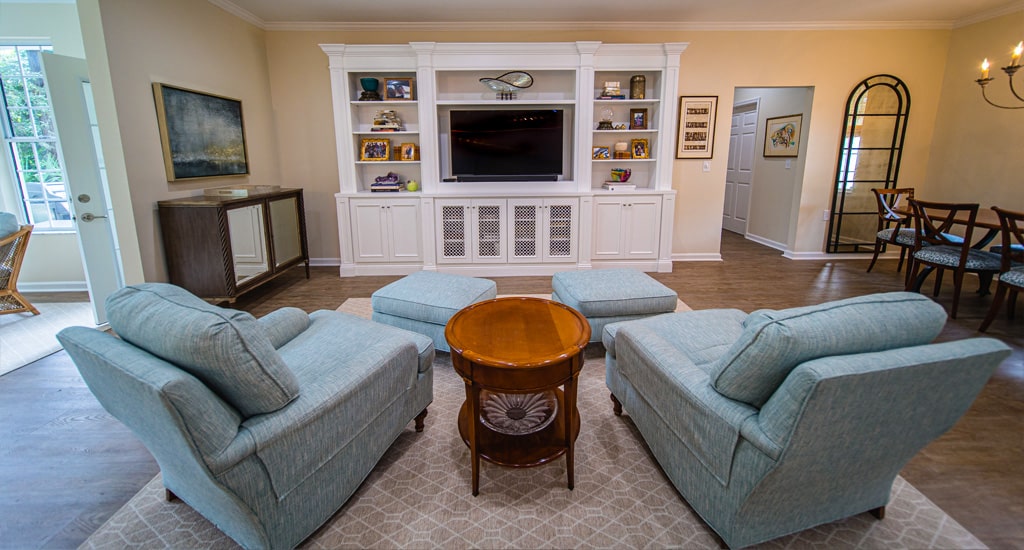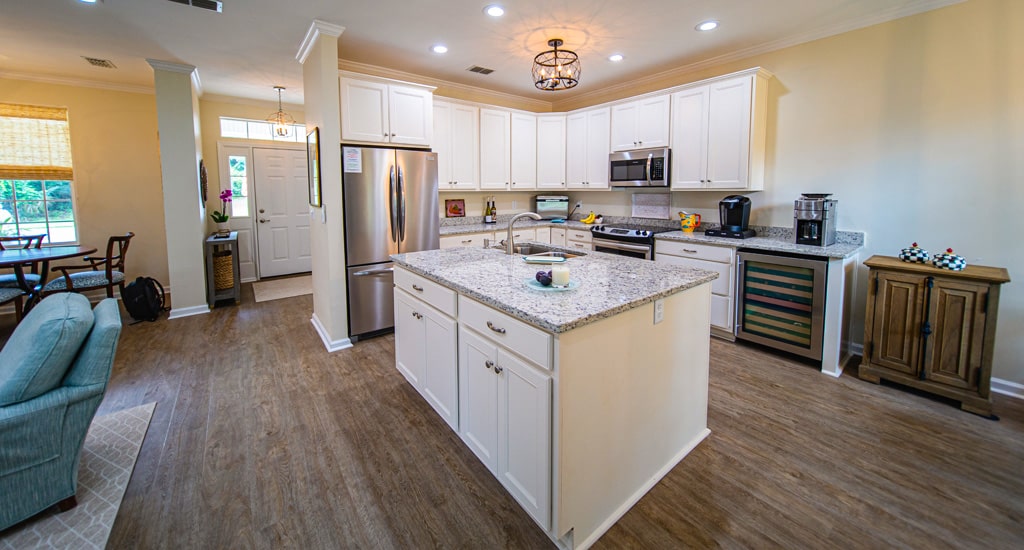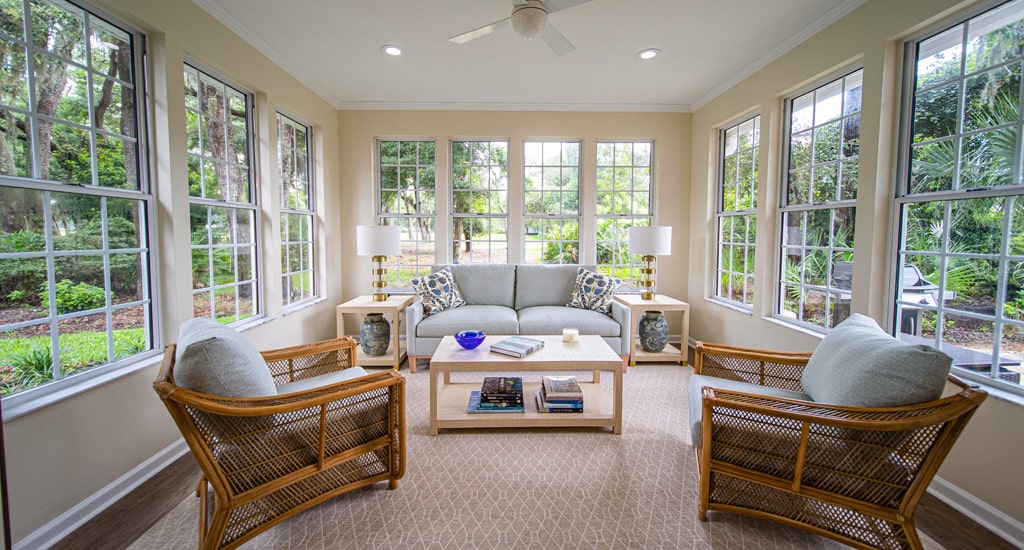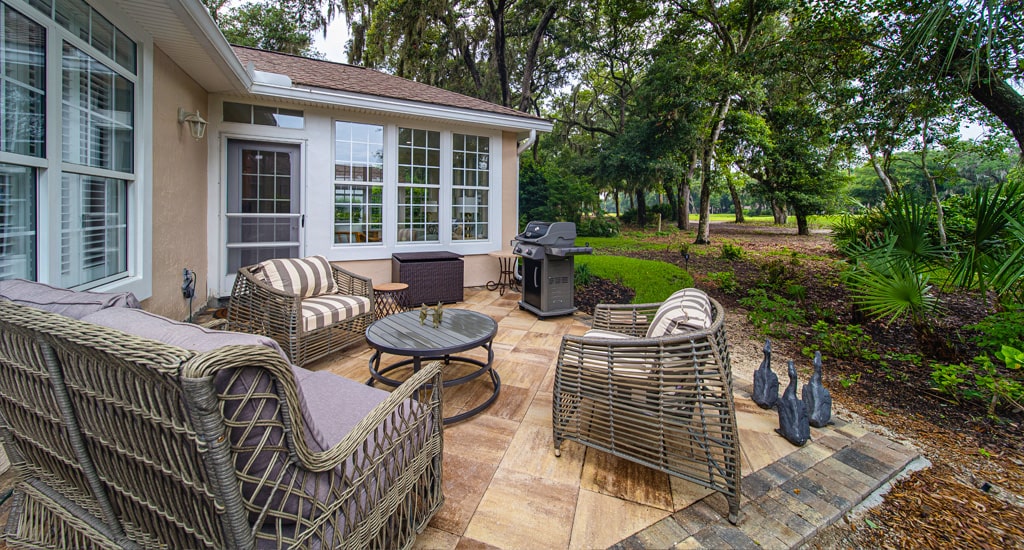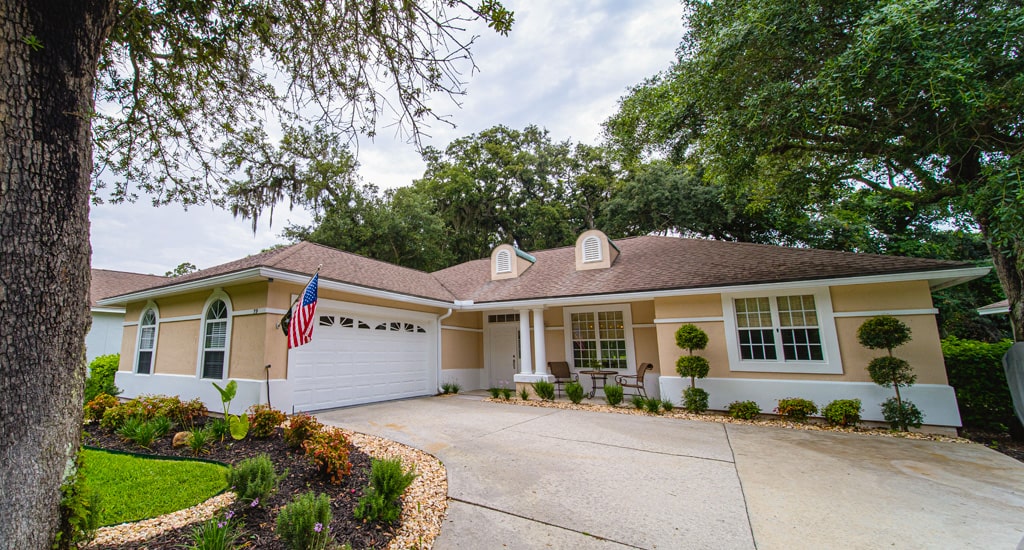 View Full Gallery
Senior Living Options
The following senior living options are available at our Amelia Island retirement community:
Independent Living is designed for seniors who benefit from a maintenance-free lifestyle but need little to no outside assistance. Our Independent Living community offers both cottage homes and villa apartments.
Assisted Living provides Members assistance with the activities of daily living (ADLs) in an environment geared toward maximizing their independence. Our Members receive personalized care based on their individual needs and goals.
Memory Care offers specialized support for Members with Alzheimer's and dementia. At our community, every caregiver is a Certified Dementia Practitioner. We focus on helping our Members live a high quality of life and meet them where they're at both physically and mentally.
Short-Term Rehab offers Members extraordinary results in physical therapy, occupational therapy, and speech therapy. Our partnership with Broad River Rehab Services allows us to achieve outcomes that exceed the national average.
Why Do People Come to Osprey Village from Jacksonville?
Island Living
Quite simply, Jacksonville retirement does not offer the perks of island living. With a flourishing maritime ecosystem and breathtaking beach views, the natural beauty of Amelia Island is hard to match. Then there's all the coastal activities you can take part in—fishing, boating, visiting bars and restaurants, or just hanging out by the beach. Amelia Island offers the perfect balance of leisure and activity, and you can spend your day however you choose.
Luxury
Part of what makes Osprey Village special is the level of luxury we provide. We want our Members to experience the best life has to offer, and our community is built to make this happen. Whether it be restaurant-style fine dining, an endless list of amenities or beautiful living accommodations, we are a step above the rest. Don't just take our word for it—schedule a tour of our community and see for yourself!
Quality Care
For Members in our Care Services programs, Osprey Village offers personalized care plans focused on the individual and their goals. Members see the same caregivers each day and night, which gives them a level of consistency they can rely on. The high quality of care we provide allows Members to focus on the important things—spending time with friends and family and enjoying all our community has to offer.
Community Engagement
At Osprey Village, we take great pride in the social lifestyle at our community. Members are consistently engaged by our calendar of daily events and activities. From happy hours to leisure games to group outings, there is never a shortage of things to do. Social events are a great way for Members to enjoy time with their friends and make new ones.
Wellness
Wellness is a big part of our community's philosophy, since it helps drive Member well-being and engagement in care. Members can participate in a wide array of daily group fitness classes at our multimillion-dollar wellness center and pool. They can also participate in their own workout program or meet with our Wellness Director to develop a customized wellness plan.
Our Location
Osprey Village is located at 48 Osprey Village Dr, Fernandina Beach, FL 32034.
Open in Google Maps
Directions from Jacksonville, FL
From Jacksonville, navigate to I-95 and head north. After heading north up I-95, take exit 373 for FL-200/FL-A1A toward Callahan/Fernandina Beach. After taking exit 373, keep right at the fork to turn onto FL-200. Continue on FL-200 for about 11 miles, and then take a right onto Amelia Island Pkwy. Heading down Amelia Island Pkwy, there will be two traffic circles, both of which should be used to continue forward onto Amelia Island Pkwy. Soon after the second traffic circle, there will be a fork in the road. At this fork, take a right onto Buccaneer Trail. Stay on Buccaneer Trail for about 1.2 miles and then use the traffic circle to continue straight onto Florida A1A S. After heading down Florida A1A S for 1.7 miles, take a left onto Burney Rd. Take the first left onto Osprey Village Dr. and you will arrive at our community.
Get in Touch